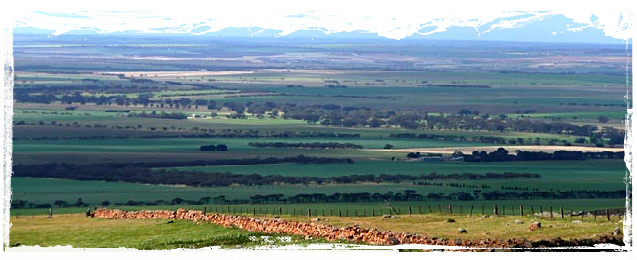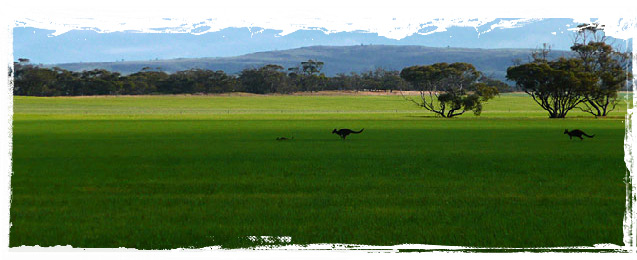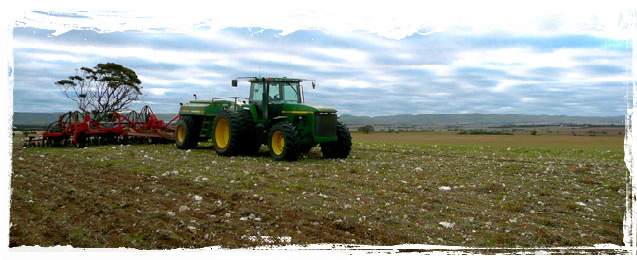 Welcome to Thornby Premium Lamb
---
Thornby Premium Lamb is a part of our family owned South Australian farming business and we (the McGorman's) are excited to be able to provide fresh, premium quality lamb for the public to enjoy! We have created a traceable, high quality product that you can now find in selected South Australian restaurants.
Our family has a long history of producing and finishing lambs. Over the years we have become very good at what we do and have developed a product of supreme quality and uniqueness.
Key elements of our success include focussing on:
High standards in food safety through being actively involved in all aspects of the value chain from paddock to plate

We start out in the paddock where lambs first start their days, follow them through to our unique grain finishing system where lambs consume grains grown on our farm, hand select only the best lambs to meet our market criteria, work with a local processor to process and grade the carcases and collaborate with our foodservice wholesaler to ensure our message is clearly communicated to the consumer

The quality of lamb that is produced, not just about producing a lot of weight

Thornby Premium Lamb is recognised for its high level of marbling with a whiter fat coverage which looks fantastic is shop displays or on a dinner plate, high level of tenderness, mild flavour when compared to traditional lamb (ideal for the unaccustomed lamb consumers), and a great ability to maintain its product attributes even after freezing

Ensuring complete traceability of aspects of our lambs

Knowing the history of each lamb from how they have been raised, what they have eaten, where this food has come from, how and when they have been moved around all ensures that we can have absolute confidence in our product

Respecting the animals we work with and the environment in which we farm

Treating our lambs with respect and ensuring that they live a happy and comfortable life are important values to our business. Not only is it ethically right, it also results is a far superior eating product

Developing management and production systems that support what we preach that are externally recognised and audited

Our business is accredited with the Livestock Production Accreditation Scheme – Quality Assurance (LPAS-QA) administered by AusMeat. This accreditation recognises our current practices and today we are one of only 5 producers in Australia who can meet these high standards.
Thornby Premium Lamb was recognised in 2014 for its fantastic cooking and eating attributes by winning Grand Champion in Australia's Best Lamb competition. The competition was Australia's largest ever competition for branded lamb with 66 entrants from across the country. Winning the title of "Australia's Best Lamb" has been great shot for our self-confidence and has spurred us on to share our lamb with as many consumers as possible. Please enjoy…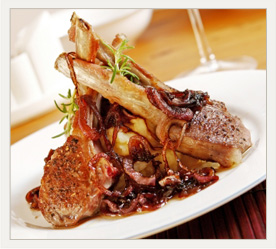 Click on the Landline logo to see ABC's story on our new shearing shed from March 2019